From Page D1
Both Fuller and Vig, her writing partner, have enstablished careers as playwrights. Fuller is perhaps best known for her play Me and Jezebel, the true story of how film icon Bette Davis came to Fuller's house for dinner and ended up staying for four weeks. Vig's projects include co-writing the musical Louis Braille: The World at Your Fingertips
The two met through a mutual friend and began working on projects together. They specialize in plays with two to three characters and minimal sets. That's what made Interrupted Journey an excellent fit for them. The only characters in the show are the Hills and their psychiatrist.
Part of the beauty of the show is its simplicity, Vig says. He likened it to Orson Welles' 1938 War of the Worlds radio broadcast, in which Welles depicted a fictional takeover by aliens that was, the legend says, a little too believable.
"They did it so realistically that people were panicking and throwing their kids into the car," Vig says.
Fuller says she's heard similar reactions to other reading of Interrupted Journey, which, despite the physical absence of aliens, still manages to freak people out. "People who came to our initial readings would say it was the most terrifying thing they had ever seen," she says.
The show is written with the audience standing in for a reading, the role of Betty Hill will be played by Sachi Parker, the daughter of famed actress Shirley McLaine. The other two roles will be played by actors Mark Hamilton and Allan Zeller.
An extra dose of star power will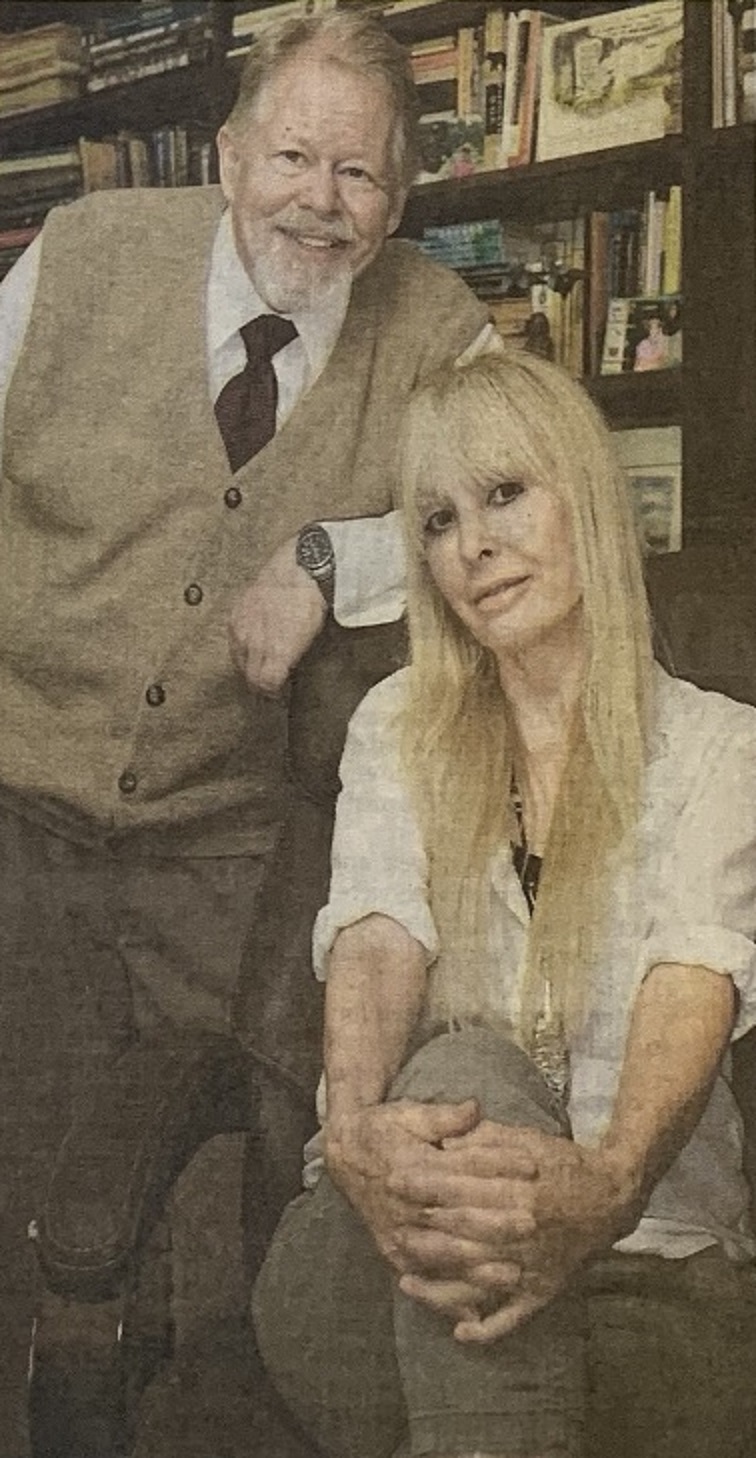 Weston author Elizabeth Fuller and her co-writer Joel Vig have written a play about alien abduction.
be provided by composer Gerald Fried, who will provide the play's music and sound effects. Fried has a long list of creditsthat includes the TV shows "Gilligan's Island," "The Man ffrom U.N.C.L.E." and the original "Star Trek."
Fuller says she hopes the staged reading will lead her and Vig to find backer for the play, who will help get it produced in "PEOPLE ARE GOING TO LEAVE LOOKING UP INTO THE NIGHT SKY AND SAYING 'HUH.'"New York City. The event is also a fundraiser for the Theatre Artists Workshop, of which Fuller is a member. The workshop is a space where theater artists can develop and refine new works.
Eve though the play and its subject matter are intended to unsettle audiences, Fuller and Vig aren't above injecting a little campy humor into the proceedings. They're going to have a friend dressed as a nurse handing out cups of wine to audience members before the show. The goof is a nod to famed film direcot and producer William Castle, who, during the 1950's and 1960's, peppered screenings of his films with gimmicks such as a "fright break," in which a film stopped briefly allow audiences to leave if they were too scared to see its conclusion.
But, ultimately, Fuller says, she hopes audiences find Interrupted Journey an indelible experience.
"People are going to leave looking up into the night sky and say, 'Huh,' she says.
Return to Page One
Amanda Cuda
Though I grew up in Michigan, I'm from Connecticut originally and moved here shortly after graduating Michigan State University. I've worked for the Connecticut Post in a variety positions, including town reporter, features writer, TV columnist and health editor. I write mainly for the news section, covering the town of Monroe and reporting on breaking news Sunday evenings. I'm a married mother of twins who loves reading, watching TV and rooting for the Michigan State Spartans.
Past Articles from this Author: